Exclusive Practice in Criminal Defense
and DWI / DUI Representation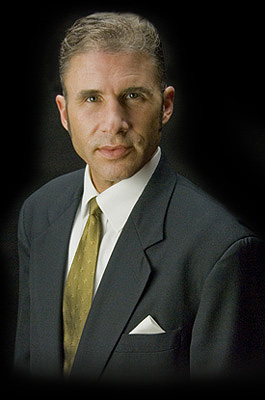 As previously stated on the home page, my name is Lonny Johnson and I am a trial attorney who practices exclusively in the area of criminal defense and DWI representation. As a former U.S. Army airborne medic, former police officer, former criminal prosecutor and fulltime criminal defense attorney, the areas of criminal defense and DWI representation seemed a perfect fit for L. L. JOHNSON LAW OFFICE.  Experience, accountability and unending dedication to your case is what you will receive when you retain L. L. JOHNSON LAW OFFICE to address your legal needs.
Our Lawfirm is Located in Savage, Minnesota
L. L. JOHNSON LAW OFFICE is located in the city of Savage although we are pleased to announce our clientele stretch across the entire state of Minnesota. Reminiscent of the "days of old" when lawyers were more closely connected to their clients, L. L. JOHNSON LAW OFFICE prides itself on providing personalized legal representation after normal working hours (namely being available during the normal work day but also in the evenings at whatever time works with your schedule). This L. L. JOHNSON LAW OFFICE does for your convenience and also for your own peace of mind.  As the motto on our business cards illustrate: "Providing our clients with the "Peace of Mind" in knowing they can contact us 24 hours a day / 7 days a week to address their legal concerns."
Education and Background
So what about Criminal Defense Attorney Lonny L. Johnson? After being born in Hibbing, Minnesota and receiving my high school degree at Le Sueur High School, in Le Sueur, Minnesota, I entered the military during the first Gulf War and was honorably discharged after serving as an active-duty U.S. Army Airborne medic with my last duty station being the 5th Ranger Training Battalion, Dahlonega, Georgia. Opting to remain in Georgia, it is here I obtained my Bachelor of Science college degree (Cum Laude) in Political Science while at the same time working full-time as a metro Atlanta police officer. I continued this quest to further my academic knowledge in political science by obtaining my Masters degree in Public Administration. Upon attaining this advanced degree, I entered William Mitchell College of Law (located in St. Paul, Minnesota) and attended evening classes as I worked as a fulltime city administrator for the City of Gaylord during the day.  Later I served as a prosecutor and eventually entered private practice as a fulltime criminal defense attorney.  Amazingly, this was all accomplished while being a fulltime husband, fulltime father and creating a family of 11 beautiful children (6 boys and 5 girls).  Grandkids?  Yes.  My oldest son and his wife just brought to our family a wonderful little boy named "Logan".
Lonny Johnson Brings Vital Experience to the Courtroom
So why am I your best choice as a criminal defense attorney? As a former police officer, former criminal defense attorney and full time criminal defense attorney...I KNOW CRIMINAL LAW!!!  I know it from every angle and perspective. This as you can imagine, is vital to ensure that your rights are protected and every consideration has been made to your resolve your legal matter. Experience, accessibility and accountability…all qualities you are guaranteed when you work with L. L. JOHNSON LAW OFFICE. 

For additional information concerning our law firm, our services, our fees or to retain our services, please contact us at your earliest convenience to set up a free consultation appointment. We look forward to working with you.